Car and Driver wrote an article on the Scout SUV and Pickup that will be in their May 2023 issue.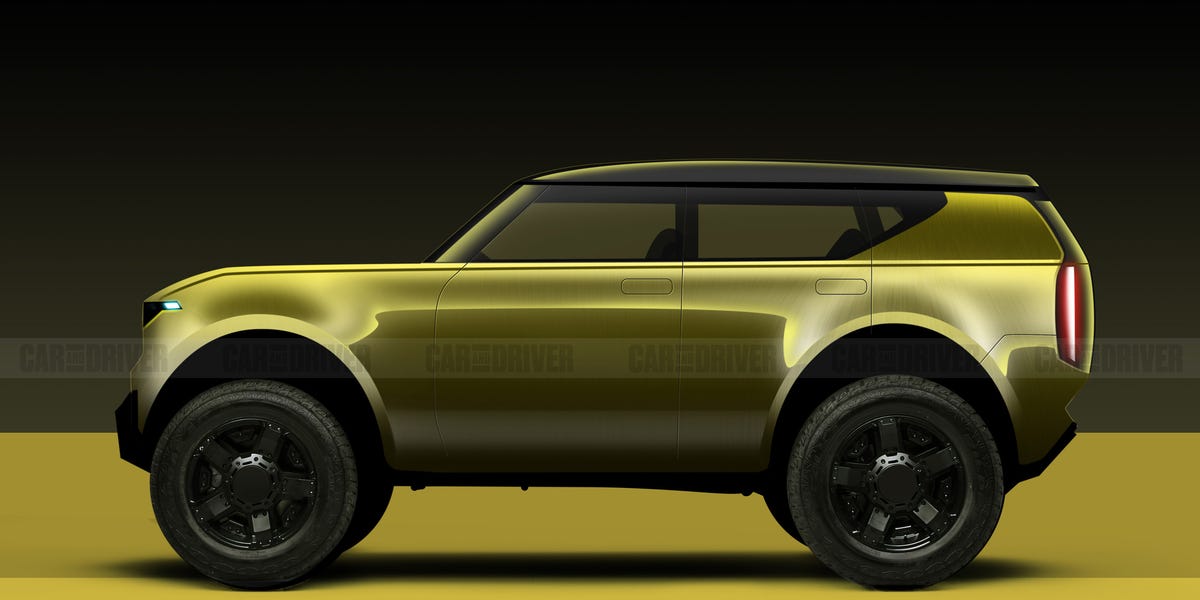 Set to arrive in 2026, these EV off-roaders will use the latest VW Group components and will be built at a new factory in South Carolina.
www.caranddriver.com
When Volkswagen announced in May 2022 that it had acquired the rights to the long-dead Scout nameplate to build electric vehicles for the U.S., our inner monologue was: "Okay. Take a drag. Let's see where this goes. Exhale."
If Scout's plan comes together, groundbreaking on a South Carolina assembly plant will happen later this year, we should see the first prototype SUV in 2025, and customer deliveries will commence in late 2026. Underneath the stubby and undeniably International Harvester Scout–inspired styling, you'll find a lot of VW Group parts, but no unibodies. The Scout SUV (and pickup that comes later) will use a skateboard-style ladder frame that incorporates all the major drive components. Expect at least two motors, a battery big enough to earn a 300-mile range on an EPA report card, and optional off-road skid plates and tires.
Scout is billing itself as an American company, but don't be fooled. Scout will have its pick of whatever VW Group parts it wants, including the latest EV tech. While this doesn't sound that exciting—because an SUV EV isn't terribly exciting—a startup brand with the backing of VW could produce a compelling product out of the gate. Think Rivian, but with the manufacturing know-how and the resources that come with the world's second-largest automaker.
The Scout will compete with other on-/off-road battery-electric SUVs, mainly the Rivian R1S and GMC Hummer EV SUV. It will surely be priced to take advantage of federal tax credits, so expect a volume model to come in under $80,000. Now our inner monologue is us wondering, "Is someone in Switzerland already working on a Monteverdi Safari version?"